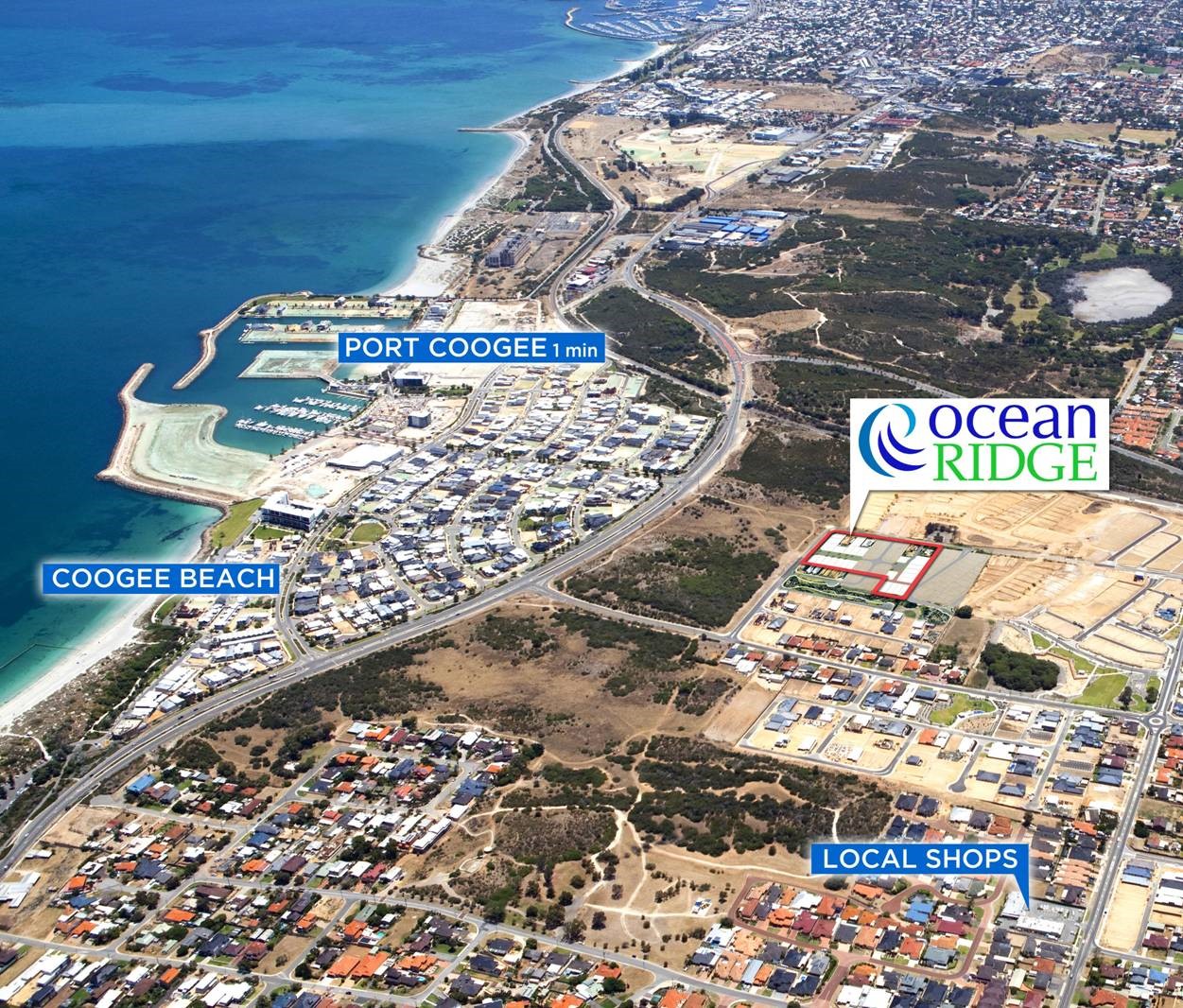 Not too far from the city but far enough away for you and your family to enjoy secluded beach recreation, Ocean Ridge is located within walking distance to Coogee Beach. If you own a boat, the marina facilities at Port Coogee put the beautiful protected waters of Cockburn Sound, plus Penguin, Garden, Carnac and Rottnest islands, at your fingertips.

All of Fremantle's famous recreational, hospitality, shopping and service facilities are just minutes away, and Perth is very accessible and commutable being twenty minutes North. For the aquatically minded, the boating and fishing haven of Mandurah is approximately half an hour South.
Soak up the sunshine with some aquatic activities such as boating, fishing, snorkeling and diving. Enjoy the fresh air with a leisurely bike ride or walk through the green public open spaces nearby. Relax in the quiet Coogee atmosphere. Ocean Ridge Estate is the perfect opportunity to turn your coastal living dream into a reality.